Popular Links
Donate

HV Store



HV Arcade
HunsterVerse Sign-Up
GH Status Page
Bot commands
Discord Invite
---
Directions
Troubleshooting
---
Site Map (All Pages)
---

Weapon Tree

Hitzone/Weakness
Damage Calculator
HV Weekly Challenges
HV Trophies
---
Players Online:
78
Unique Today:
583
---
HV Shoutouts
(Login to
here
to leave one)
---
HV Maintenance and Migration is now 89.69% complete!
We are generating new certificates! Come join us on Discord!
Registrations will re-open soon.
Thanks for your patience! Sorry if you are touching too much grass :(
Don't forget to
DONATE!
Current Progress
color
: means done
color
: means currently being worked on
Migrate Main Website, and VPN Servers
Perform System Tests
Update Main VPN Servers
Play
→ Restore DataBases
→ Send & Generate new certificates
Give Users detailed reports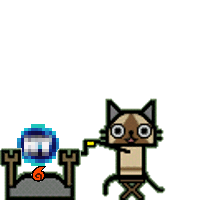 Registration closed until Zack is done tweaking stuff. Go play Outside! or donate for faster programming!
HV Gaming Tools

Weapon Tree

Hitzone/Weakness
Damage Calculator
HV Weekly Challenges
HV Trophies
---
Players Online:
78
Unique Today:
583
---
HV Shoutouts
(Login to
here
to leave one)
---